The first time that I ever heard about grit was during my junior year at NYU while sitting in an advanced social entrepreneurship class.
As we modeled out our own prospective ventures to save the world, my professor posed a two-fold question:
"Will your solution work? And are you cut out for success? Are you cut out for the inevitable challenges that you will face as an entrepreneur?"
Honestly, I had zero idea. Literally, zero.
Who is successful here and why?
Angela Duckworth — a MacArthur "genius" grant winner, researcher, and author of Grit: The Power of Passion and Perseverance — left her consulting job to study individuals in challenging settings, always asking the same question: "Who is successful here and why?"
From West Point Military Academy graduates to National Spelling Bee winners, one quality consistently emerged as a "significant predictor of success". Can you guess what it is?
If you guessed grit, you're right!
In her TEDTalk, Angela explains explicitly what she means by grit. 

"Grit is passion and perseverance for very long-term goals. Grit is having stamina. Grit is sticking with your future, day in, day out, not just for the week, not just for the month, but for years, and working really hard to make that future a reality. Grit is living life like it's a marathon, not a sprint."
And while her explanation is somewhat cliché, it is absolutely true — especially for female entrepreneurs (and small business owners in general).
You've got what it takes
Ridden with too little sleep and too much coffee, lingering uncertainty, and the omnipresent threat of failure, successful women must possess the grit to push beyond the daily — and most certainly stress-inducing — grind.
Entrepreneurs and small business owners face a lack of access to resources, employees, and often times, financing. However, female entrepreneurs also encounter bias, discrimination, stigmatization, and — what I would argue — an even higher degree of self-doubt.
As a young woman, I find it not only inspiring, but so frickin' cool, to see, hear, and learn from ladies making a name for themselves in their respective industries. There's no doubt who runs the world.
Here's a look at 10 inspiring quotes that capture the epitome of grit, and what it takes to overcome the trials and tribulations of being a woman in business.
1. Take things to the next level
When do you know you're successful? How do you know? The fact that we're still here is a sign of our success. We are still inspired in what we do, and I think we're still exciting people. I think it's a really hard thing to measure. As New Yorkers and young business owners, we're never going to want to coast. We're always going to want to take things to the next level and try something new out to see where we can go with this crazy thing we call American Two Shot. — Olivia Wolfe and Steph Krasnoff of American Two Shot
2. Show up and keep showing up
One important thing is to act as if. Act as if you aren't the only woman in the room. Act as if your voice is heard. Act as if you're a CEO even when you don't know a balance sheet from a bed sheet. Half of getting there is having the confidence to show up and keep showing up." — Sophia Amoruso of Nasty Gal
3. Get a license to be bold
Sometimes when I'm mentoring people, I'll say, "What's your biggest dream?" and it will be something small and I'll say: "Dream bigger. Just give yourself the ability to say, 'I want something bigger,' because who cares if you fail? Truly, who cares? So dream bigger because no one else is going to do it for you." I also tell them about a filter I use to help me make decisions, which is, "When I'm 90, will I regret this?" When I was in undergrad, they did a study of 90-year-olds in the psychology lab. What they found is that no one ever regretted anything they did. They just regretted the things they didn't do. That just gave me license to be bold. — Alexa von Tabel of Learnvest
4. Think of negativity as noise
One of the best pieces of advice I ever received from my parents is to think of negativity as noise. Believe in yourself and what you're doing. Remember: If the most unique ideas were obvious to everyone, there wouldn't be entrepreneurs. The one thing that every entrepreneurial journey has in common is that there are many, many steps on the road to success. — Tory Burch, American fashion designer
5. Just figure it out
With entrepreneurship there is this constant sense of — am I good enough? Am I the right person? I think the people who succeed are the ones who say, I don't know but I'll figure it out. I'm going to start. I'm going to show up. — Shiza Shahid of The Malala Fund
6. Embrace blind passion
I think many entrepreneurs have a gift which can either be called naiveté or optimism. I think it's a beautiful thing to have a blindness about your passion because it keeps you brave. It can really free you to not understand every aspect of what you're setting out to do, or to not know the rules of engagement from an industry perspective. Maybe not every person is able to embrace that kind of naiveté, but that's how people change the world. — Katie Beauchamp of Birchbox
7. Know yourself
As an entrepreneur you don't hear "No." You have to see opportunity in every situation. I don't think of "No" as a dead end, I think, "OK I have to fix this." Self awareness is a really important part of this process — you have to know your weaknesses as well as your strengths. — Payal Kadakia of ClassPass
8. Choose your own adventure
Honestly, getting to work for myself is so *$#%! freeing, even on the worst days, it's still really great. Getting to choose your own adventure is so wonderful. I'm not sure I would have ever taken the jump into entrepreneurship if I had had a good boss and worked at a good company that I liked and made a good salary. Being able to wake up every day and feel happy is my definition of freedom. I know the other side of that, and I would never want to go back. — Kerin Rose Gold, Founder and Creative Director of A-Morir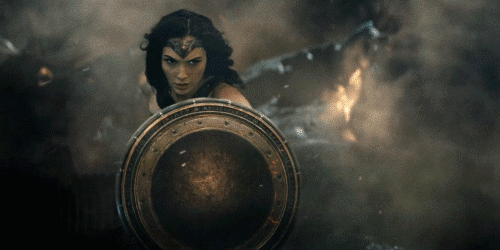 9. See opportunities and capitalize on them
I hit a point in my career where I knew it wasn't working, but didn't know which direction to move forward in. It was a matter of being open, using my skills and seizing that opportunity when it came along. You have to be able to see those opportunities and capitalize on them.  — Dee Poku of WIE Network
10. Do whatever it takes
On a day-to-day level, it takes a lot of juggling for us to pursue this mission. Between farmer training, product development, export and shipping logistics, and marketing and outreach, there's never a dull moment. And that's some of what I love the most about this work — the challenges and the triumphs. I feel as though I'm exactly where I should be, making our dream into a reality and creating a new future for coffee, and the people who grow and love it." — Noushin Ketabi of Vega Coffee
Final words
Choosing a selection of inspiring and impactful quotes was difficult — like difficult in that it took me a solid few hours, and some serious reflection, to narrow this highly curated list down. But on the flip side, what a good problem to have, right?!
It is so exciting that there are a ton of females — across industries — taking the entrepreneurial world by a storm, and making their voices heard. These quotes are just a glimpse into what it means to be a #GirlBoss.
When the going gets tough — and it most certainly will — these sage words are a reminder that everyone who has made it has been in the same exact position or challenge you are facing right now. You will undoubtedly deal with the good, the bad, and the ugly when you start your own business.
Grit is what will keep you going.
This article has been edited and condensed.
Samantha Novick is a recent NYU graduate from Northern California. She is the Social Media Manager at Bond Street — a company focused on making small business loans simple, transparent, and fair. Connect with @onbondstreet on Twitter.
© YFS Magazine. All Rights Reserved. Copying prohibited. All material is protected by U.S. and international copyright laws. Unauthorized reproduction or distribution of this material is prohibited. Sharing of this material under Attribution-NonCommercial-NoDerivatives 4.0 International terms, listed here, is permitted.
In this article